Happy Holidays from FREEwilliamsburg and Paper Foldables! To celebrate the season, here is "Hipster Nutcracker"!
This is probably one of the most complicated Paper Foldables I have designed, so to help in your assembly, I've put together
this step-by-step instructional. The following methods I find work best for assembling all of my Paper Foldables.
-Bryan.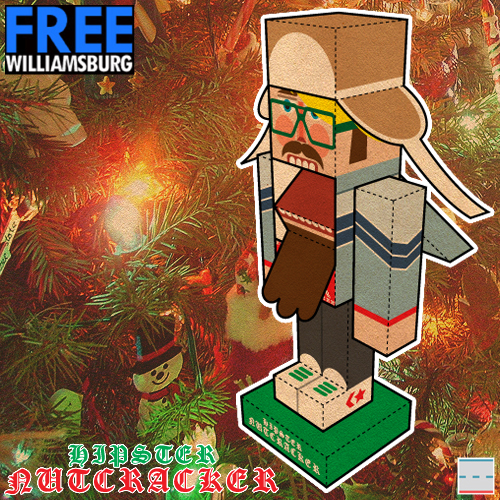 . . .

Download and print the Paper Foldables template on sturdy cardstock paper. I recommend using a hobby knife and double-sided tape,
but feel free to use scissors and glue or whatever you feel works best!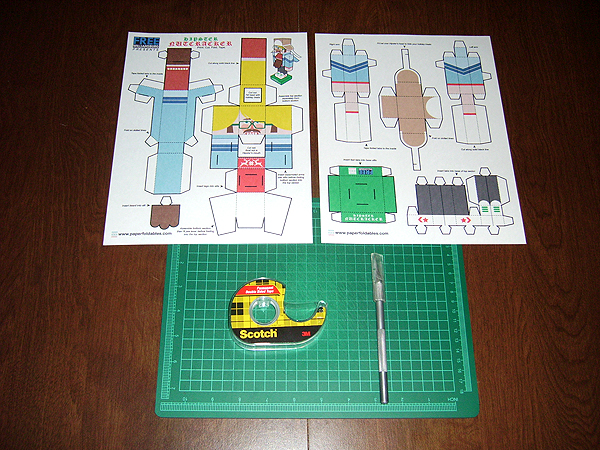 . . .

Carefully cut along the solid black outline.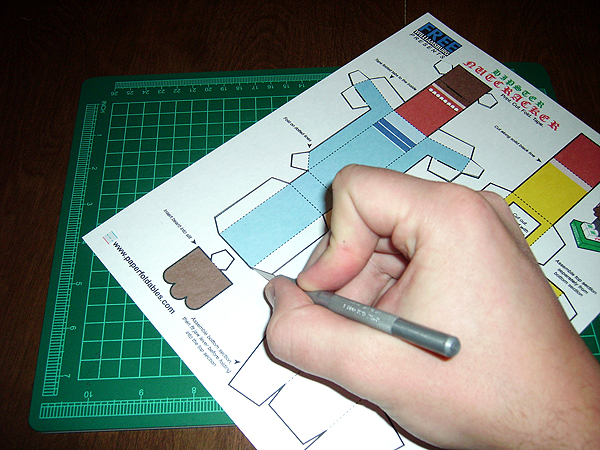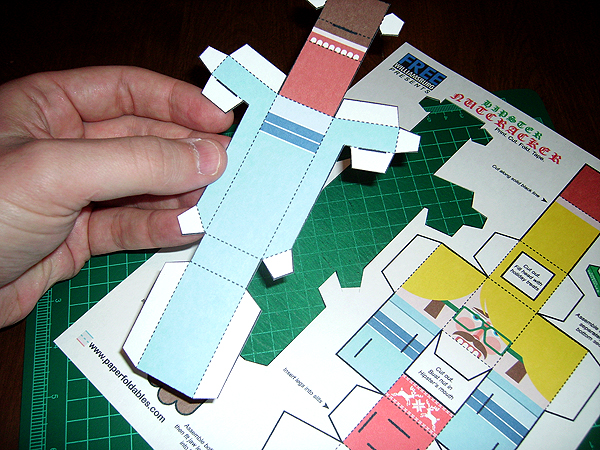 . . .

Cut out all the separate pieces and be sure to cut the indicated slit lines.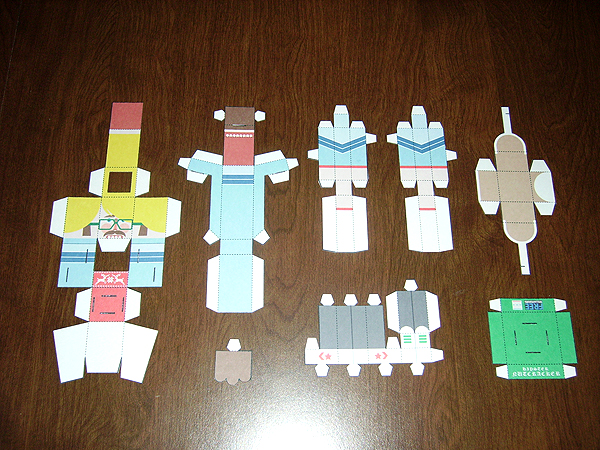 . . .

Lightly run your hobby knife over the dotted lines to score it. This will make folding easier and more precise.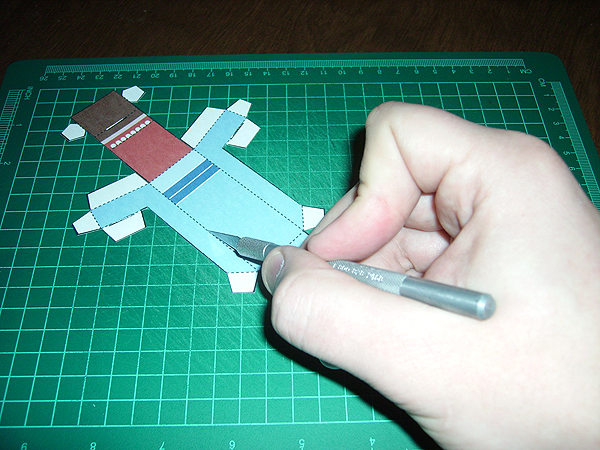 . . .

Fold along the dotted lines.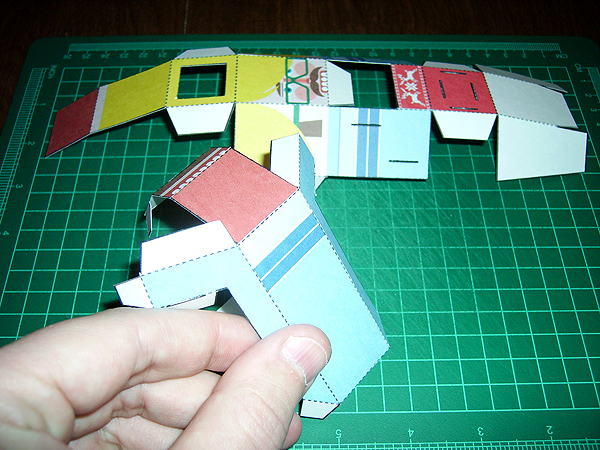 . . .

Place double-sided tape to the tabs and adhere to the backside of the area it attaches to. No tape should be visible on your final product!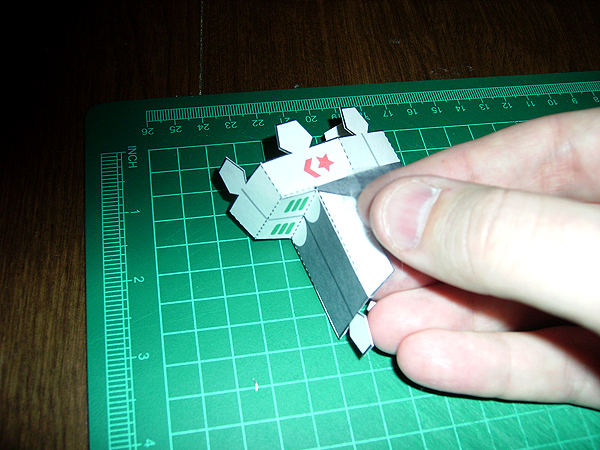 . . .

Use opposite end of hobby knife or a pencil to apply pressure to the hard-to-reach tabs that have been taped.



. . .

Assemble all of your separate pieces.



. . .

Assemble top and bottom section of head/torso separately. Secure the arms thru the side slits and tape folded tabs to the opposite side.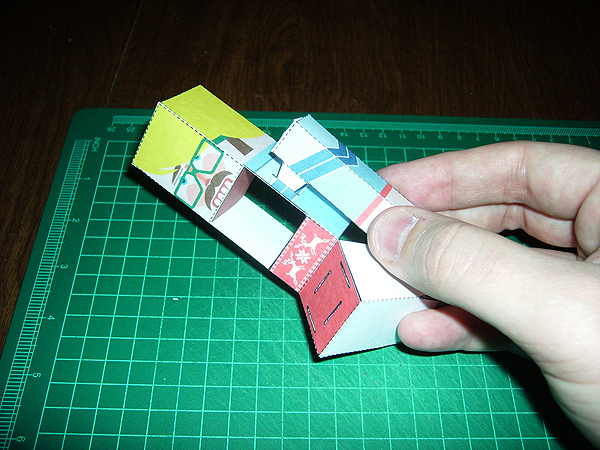 . . .

Fit the jaw lever to the bottom of the head/torso section, then fold into place to connect the top and bottom sections. Secure sides together with tape.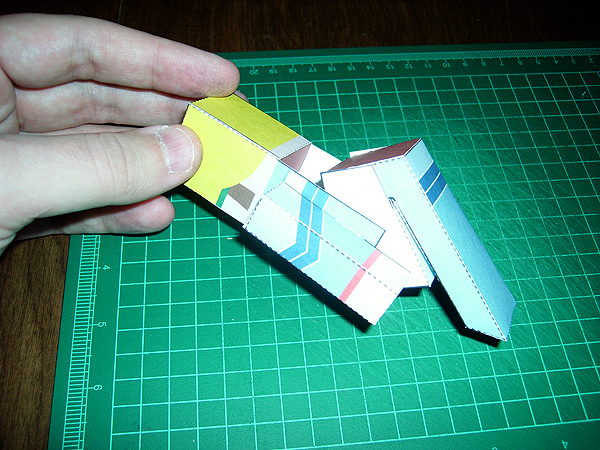 . . .

Fit tabs into slits to connect the legs to the top section.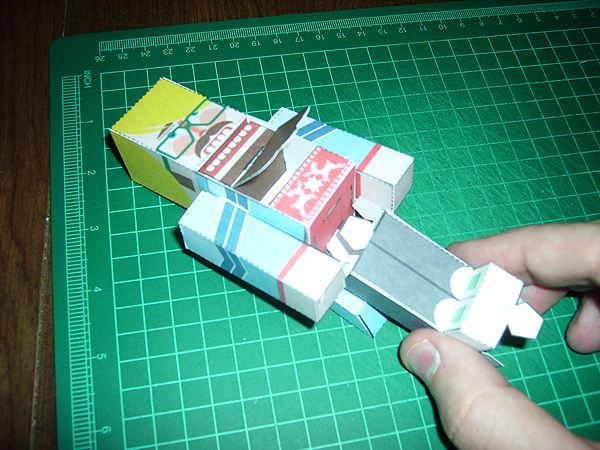 . . .

Connect legs to the base.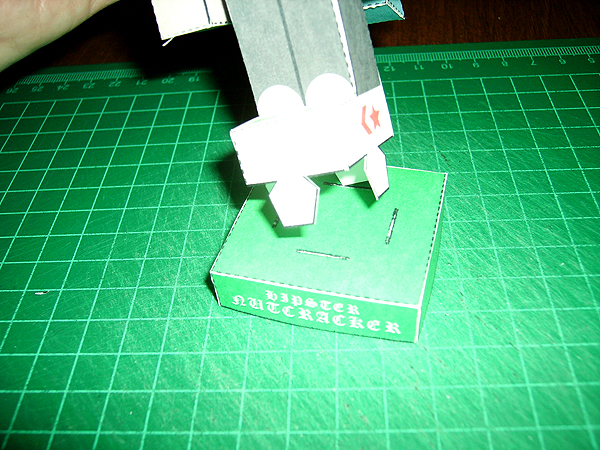 . . .

Fill up the Hipster's head with holiday treats (sold separately)!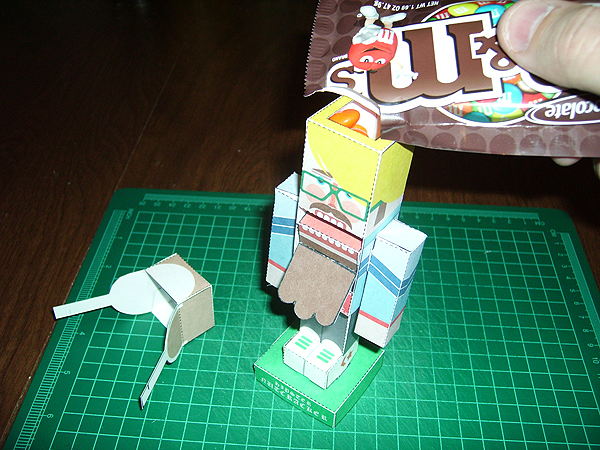 . . .

Fit hat over top of head to hide your treats.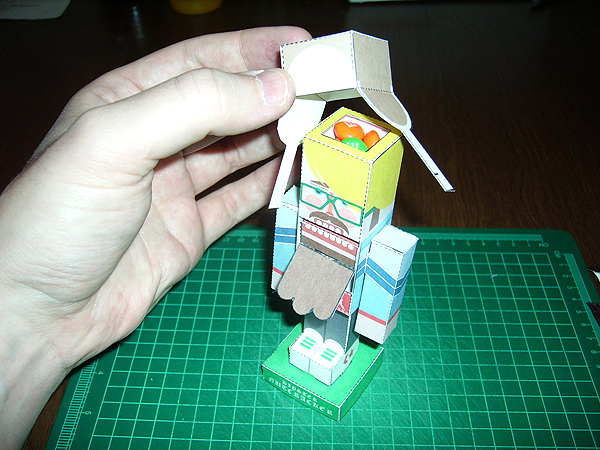 . . .

Ear flaps can be tied up via slits in the "string" pieces.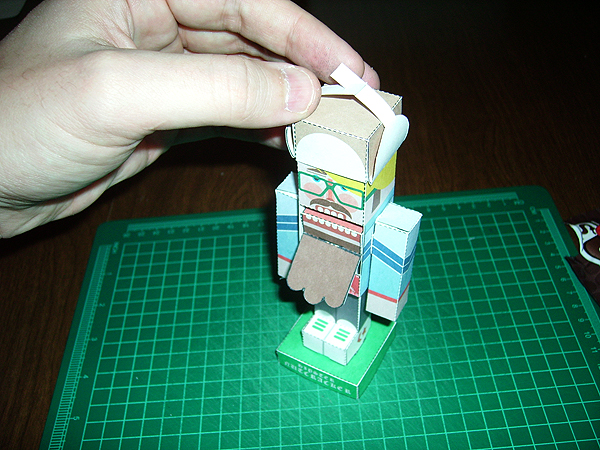 . . .

Give Hipster Nutcracker to your favourite Grandmother!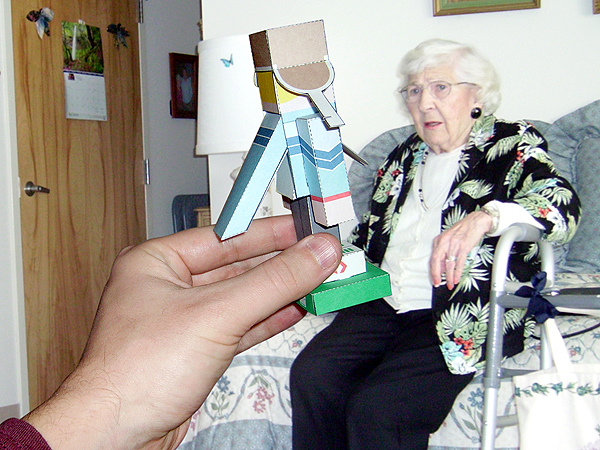 . . .

© 2009 www.paperfoldables.com